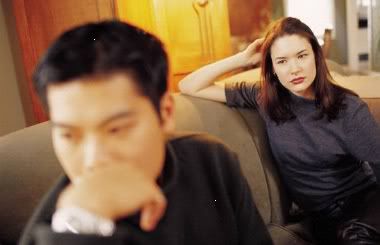 Note from Ice Mom: The comments for this post are amazing! Thanks, readers!
Last week Ice Dad and I had
the talk.
You know the one: it involves budgets and numbers and bills and
holy cow! We spend how much on figure skating?
Yeah, that's the one - the one with the raised voices and red faces.
I'll be honest with you: figure skating isn't cheap. In fact, it's expensive. I try hard to keep Ice Girl's total figure skating expenditures to $800/month. If you're new to figure skating your reaction will be:
no way – that's insane.
If you've been smelling the Zamboni fumes and shivering in the stands for more than a year your reaction will be:
wow – that's not much.
I know good people, sane people, who spend easily twice what I spend. Three times, even.
Ice Dad's struggling with the amount of money we spend on it, and I'm in denial.
As you know from a
previous post
, Ice Dad and I love what the sport has taught Ice Girl. She has drive, ambition, and goals. She is fit, active, and strong. She has a champion attitude and knows how to win and lose with grace. These aren't just skating skills, these are life skills.
But it's hard to ignore the fact that we pay $10k/year for those skills.
To that end, you're going to see a few changes around here. I've changed my posting frequency from just once a week to Mondays, Wednesdays, and Fridays. I'm working on moving my blog to icemom.net and I'll be selling some ads, too. (If you'd like to advertise here, let me know!) My goal is to move the site in early April.
I hope you stick with me through the changes. I hope I don't have to buy ramen noodles by the case.
So, ice parents, here's the awkward question
: have you and your significant other sat down for the talk? Well? How'd it go? I know plenty of gals at the rink who keep their husbands in the dark about their figure skating spending. Are you one of them? How do you justify your ice spending?
Update:
From reader Ateam On The Edge, who is an ice mom of an Olympian, and a blogger, too: On the Edge of Skating. You really don't want to know the expense at the elite level. Suffice it to say that we're mortgaged three times, something I do NOT recommend unless you are relatively sure your skater is committed. Be aware that finances is one of the biggest reasons for marriage problems, so tread carefully here.
There is no great amount of support until your skater gets to the medal levels at JNs or Nats in Intermediate or Novice. More financial assistance is opening up now, but it is scarce. Check the USFS site for information.
If your skater has started to have a track record of medaling at the non qualifying level, start to explore the New England Amateur Figure Skating Foundation. They don't have a website, but many skaters (including ours) have been benefiting from this source for years. It requires a lot of proactive work on your part.
Write them for a brochure to see how it works:
NEASF P.O. Box 6881; Providence, RI 02940. NOTE: You do NOT need to live in the Northeast.
Update:
From reader Helicopter Mom, whose husband did a double-take. Helicopter Mom has a blog, too: The Life and Times of a Helicopter Mom. Once, at a family function, my cousin told us how much they spend on "club soccer" and I countered with something like "That's nothing, we spend over $100 a week on skating" and my husband spins around and says "What?!" to which I responded "Approximately..." or something equally inane. To be honest, I think we spend about half of what you do, but with the economy the way it is now, even that is a struggle. And money we probably shouldn't be spending. But how do you stop spending it when you see the results?
Update:
From reader Anonymous who homeschools her figure skater and has found the only bargain ice time I have ever heard of: [...] our figure skater would not be able to skate if she went to school because the cost would skyrocket. We are able to take her to public skating from 11-1 every weekday at a cost of $2 a day...we get 10hrs. of ice time for $10!!
Update:
From reader Sk8nLane who avoids talking about expenses with other people: My biggest challenge is when I am asked by people outside the family about the expenses. I want to give an honest response, but also do not want to share details. We have 3 very dedicated skaters in our club and each family travels to get what they need when it is not available here. We have all chose to do this for our children, but many do not understand why we would make this choice if we are not raising an Olympian. So rather than discuss why I usually try to avoid the conversations.
Update:
From reader Xan, who is a figure skating parent, coach, and adult skater. Xan's blog is Xanboni!: I'm not sure to this day (3 years after the competitive career ended) that DH is aware what figure skating cost. I still feel kind of guilty about it. The year she went to Jr Nats, we did in fact end up taking out a home equity loan. But I cringe when I hear about parents who do that BEFORE the competitive success comes.
Update:
From reader Jozet at Halushki: The hard part for us is that with three children - all extremely talented and amazing, of course ;-) - we don't always spread the money around evenly, just as we can't always spread our time among them evenly. Sometimes one gets a little more for a while, and then another gets put on hold while the other sibling gets resources of time, money, and attention. It's a balancing act, and we're hoping more than counting on the fact that we're getting it right
Update:
From reader Barbara, a new skating mom: My husband is "Ice Dad." He takes the girls to practice and classes, so he is very aware of the cost. We discuss, frequently right now, how far to go with this. They are both preparing for their FS1 test, so I expect they will be FS2 by the end of the month. We hope that they will want to continue to move forward (one is a bit more inclined than the other), and more than that, I hope we can continue to afford the cost of skating. [...] We are at about a $100 a week. Each. Not counting skates. Or dresses. Uh, oh.
Update:
From reader PrettyBowtie: A coach I know competed at nationals/worlds/winter olympics with her brother when she was a teenager. They had no idea how much the sport cost their parents- including their marriage. She had the "aha" moment in her 20's and is still trying to work off the guilt that the sport she loves cost her mum so much (she's in her 40's now and is still going).
Update:
From reader Mike McGuire who seems to be channeling my husband. I'm telling you, I thought it was Ice Dad at first: Wow - I am somewhat in shock at the people that haven't had a true discussion about expenses with their spouse. My first question would be "How would you feel if you found out he had a $10k per year habit?"
Update:
From reader Renee: The best advice I ever heard from a skating mom who has seen it all and done it all in this sport: "Skating is a wonderful sport, but no gold medal is worth it if you as a parent end up in either bankruptcy court or divorce court." That thought put skating in perspective for me and my parents and it's advice I dole out to skating parents often!
Update:
From Advisory Board member and parent of a Junior Nationals gold medal winner, PairsMom: Here are some ways that our figure skating "family" at the rink saves money because we all know that this sport is outrageously expensive, although I've talked to some hockey moms and in most cases, they have us beat as far as cost, so we press on. Here is my list and if this is not going on at your rink among your child's coaches or other kids your child's age then YOU could probably get it started.

1. Travel together to share costs; hotel, rent cars, you CAN make it work. For longer competitions (3 nights or more) - get the kitchen and split between 2 families it's worth it!
2. We pass down skating practice wear and competition dresses, trade dresses if you have one that your skater is not wearing.
3. Become an ice monitor if your rink allows you to get a credit for your ice time.
4. Resell the skates and if that is not possible, resell the blades.
5. Volunteer on the club board, some clubs offer a discount on club membership for volunteer hours.
6. Have your skater save their money from birthdays, holidays, or small jobs to help pay for competition "goodies" like the tshirt/sweatshirt or maybe they could pay for a portion of their practice clothes or new skates.
Update:
From reader jumpingbeanmom: My hubby hates what it costs- I keep a fund for sports from my paycheck into a separate account to pay, so he is not completely (but somewhat) aware of the cost. I also travel for my job, so am fortunate enough to get many free hotel rooms for competitions from my points. We don't eat out, drive old cars, and I pack lunch and dinner almost ALL the time. All our extra money goes to this sport. I am sure we pay close to $1000 a month for the youngest competitive skater.
Update:
From reader Alice in Wonderland who wants to leave the amount she spends on skating down the rabbit hole: Never saw so many comments so quickly! I'm getting a good chuckle out of it all. I'm a numbers person, and just finished producing all my quicken reports for annual tax time, and guess what annual cost I avoided...yes, skating.
Update:
From StupidDad, who sounds so much like Ice Dad that I wet myself: I am proud of what my daughter has accomplished in Figure Skating. She is talented and works very hard. However, I am not proud of this Sports at all. I feel ASHAMED and STUPID when I mentioned to people that I spent $800/month for a Sport/Hobby!
Update:
From Kates, a former skater and current coach: My dad always knew how much we were paying, but I always knew that I'd get less guilt if I asked my mom to write the checks.[...] Ultimately, the final word from my mom was that it was worth it for my mental health. She remembers how miserable I'd be on Sundays before going back to school, and how going to ice dance in the afternoon would bring me back cheerful and happy.
Update:
From reader Anonymous who paid her way through skating: From my experiences currently and as a teenager I would highly recommend making your skater financially responsible for their skating. Having to pay for it myself made me realize how precious my lessons and ice time were and are, and make me use them wisely. I also realize what I am/was sacrificing in order to skate.
Update:
From reader Jumpingbeanmom: I know college is important, but can you really put a price on something that gives you confidence, perseverence and all the other experiences of skating? There is nothing wrong with going to a less expensive local college since the money was spent on skating
Let us know in the comments how the talk went. Really, it's O.K. We're all friends here and it's perfectly fine to comment as Anonymous. You might even feel good about admitting just how much you spend and how much you hide under the rug. I promise that your husband won't hear about your spending from me.
Have a question for Ice Mom or the Advisory Board? Are you an expert and would love to share what you know? Is there a post you want to suggest? Great! E-mail me at
icemom.diane@gmail.com
.