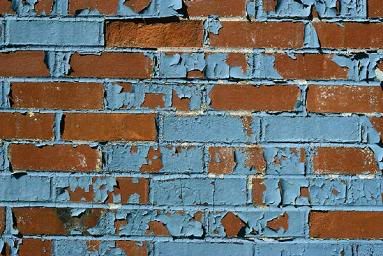 Note from Ice Mom: This guest post comes from reader, mom to a male figure skater, trainer, and Advisory Board member sk8rmom. She wrote this in the comments of Ask the Ice Moms: Why Do Coaches and Parents Have an Adversarial Relationship? It's so good, though, that it needs to be a post.
If your situation is not working, and you have raised your concerns and met with a brick wall, then by all means make a change after careful consideration. Don't get stuck on a treadmill going to nowhere. The families I see that made a change were really stressed at the time, but have since been very happy with the decision.
I think that the "problem parent reputation" can be avoided if you:
1. Educate yourself. Read everything you can get your hands on. talk to other parents (though with caution). Listen to other people's experiences. USFS has handouts on these topics and blogs like this one and others are great resources to learn of other people's experiences.
2. Make a move with thought and consideration.
3. Don't hop from coach to coach. Do your research. Observe other parents and students working with that coach. Talk to other parents to see what their skater's goals are, are they similar to your child. Do the values that coach exudes seem to mesh with your child. Do you feel comfortable "having a relationship" with that coach. Are you willing to work on this relationship with this person. Does your child like the new prospective coach?
4. Close the old relationship in a professional way. Start the new one with your cards on the table. State what you need in terms of communication, find out if the coach is willing to work with this. etc.
4. Give the new coach a fair shake. Don't expect miracles in a short amount of time. Relationships take time to build. Skating is a journey, not an event.
One other thing that is very valuable is that after you have done your job and hired the coach, let them do their job. Step back and be the parent, not the coach. Trust them to get the job done. Support your skater emotionally and with praise. Their coach will do the rest.
Good luck!!! I wish everyone a great coach, each child and family deserve one!
- sk8rmom
VERY IMPORTANT UPDATE!
From reader, coach, and Advisory Board member Xan of Xanboni!: I would like to add that you should make sure you have paid in full the coach you are contemplating leaving. An ethical coach will not take on a new student if they owe money to the former coach (this is a stricture of PSA ethical guidelines). And don't think you can hide this information, because the new coach will ask the old one, if they're smart. This is just smart -- if they didn't pay the old coach, what's your guarantee they will pay.
Have you ever switched coaches? What made you reach that decision? How did it go? How's life at the rink - awkward or O.K.? Is your figure skater happier? Let us know - you can comment anonymously, we don't mind!
Update:
From reader Anonymous: I have switched coaches a few times before, and it was mostly because of scheduling or one coach moving away, etc. One thing I learned is that you must tell the old coach you are switching, and give them somewhat advanced notice. It is a little awkward, but just smile and say hi to new and old coaches and everything will be fine. They are used to it, honestly. People are always switching.
Update:
From reader jumpingbeanmom whose daughter just switched coaches: [...] But once I decided and once I got the yes from the new coach that my daughter could go the their team, I didn't toil, make excuses or draw out telling old coach- I just went and said "I think this is what is best for jumpingbean" and left it at that- more like tearing off a bandaid!
Update:
From advisory board member Seasonedsk8rmom: I researched changing coaches and realized that I can not compare my daughter to what other skaters are doing. My daughter's coach is also very good at knowing what her strengths and weaknesses are as a coach and when she sees that one of her skaters is not grasping a skill under her instruction, than she will happily have the skater work with another coach for a couple lessons to get different perspective on the problem.
Update:
From skater idratherbeontheice: We switched because the previous coaches paid little attention to me, were often a little harsh, and did not know how to teach very well. In fact, one of them was teaching me incorrect technique- something that is biting me in the tail as I work on axels/doubles.
Have a question for Ice Mom or the Advisory Board? Have an idea for a post you'd like to see? Know more than Ice Mom? Better yet, do you know about dip-dying figure skating dresses? E-mail me at icemom.diane@gmail.com.