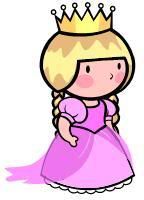 As always the readers are very generous with their music ideas. Check out the comments for great suggestions!
I cracked up in my cubicle when I received this plea:
[I need] age-appropriate music and costumes that aren't Disney!



[Dear daughter] is 7, turning 8 next year, and competing in Canada at a fairly low level [...] The time has come to choreograph a new program and DD's [dear daughter's] coach ( who we love ) loves Disney.

I cannot do Disney any more. And at every competition there are several girls skating to various Disney Princess songs. Ugh.


I would love other suggestions because if I don't up with one, she's going to be skating to Disney. Again.
I suggested that DD skate to a Disney
villain
, because I think that Cruella deVil on the medal stand with Snow White and the Little Mermaid would crack me up. Man, I need more coffee. Or less.
Can you help this mom? If you have music suggestions, please put them in the comments. And, for the love of Pete, not The Candy Man or Puff the Magic Dragon. We can't have everyone at the rink try to break the kid's CD. She'll cry.
Do you have a question for Ice Mom or the Advisory Board? Do you have an idea for a post? Better yet, are you an expert at something - like airbrushing dresses (hint, hint)? Why not write a guest post? E-mail me at
icemom.diane@gmail.com