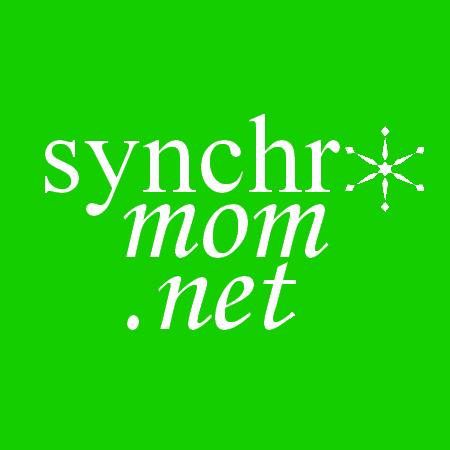 This
guest post
comes courtesy of Synchro Mom, who will be blogging at SynchroMom.net starting this Saturday, April 3.
Mom decided one day her daughter needed to try a sport! Not having any sports ability, we just decided to put it out there. First we tried softball, no good: Mom took a ball to the face.
O.K. let's try volleyball, no good: Daughter took a ball to her face.
Much dental work and many oral surgeon visits later, Mom with her swollen face decided that Daughter would try ice skating. Off to the rink, which, lucky for us, is almost in our backyard, to begin our journey. At our rink, Daughter loved the ice and the sport! YAY!
At our rink, synchronized skating is HUGE and I mean HUGE! We have several teams at different levels and skaters with competitive spirits that skate daily to win! Synchro Girl watched in awe as the skaters linked together and covered all areas of the ice.
She wanted to join immediately; that was not to be the case. First, she had to participate in a three-week synchronized training session in the spring and then tryout. She was placed on a preliminary team and we were off and skating sync.
Through the years, she has skated her way up to different team levels and is having fun and working hard. Please join us in our journey to see what the synchro world has to offer. It will be fun-filled and I hope useful. I'll also explain the use of white bobby pins for competitions! (Please Ice Mom: let me keep blogging, I promise to be good!)
Many of us Synchro Moms sit in the stands at the end of each night, frozen, yet smiling merrily as our skaters glide by. We're just waiting for the Zamboni buzzer to go off and our skaters to exit the rink until tomorrow. Isn't it funny, how even frozen to the core, you still have some of your senses? I can pick up a conversation, down three rows, from one end of the bleachers to the other.
I'm sitting all alone, trying to read, when I hear something I haven't heard in the four years I've been warming that stupid bench.
I looked up from my book and shouted, "What? You need ice dance, too?"
After four years of synchro-skating where did that come from?
I moved down the bleachers. O.K., I ran down the bleachers so I could listen to the other Synchro Moms discuss the benefits of synchro-scholarships and how ice dancing is a requirement for many of the college teams.
So we will now add ice dance to Synchro Girl's lessons and I will explore the requirements a synchronized skater would need to be eligible for college synchro-scholarship. (Should we just say watch for this blog posting as I want to list all or many of the colleges that offer scholarships?) Thoughts?
What do you think, Synchro Moms? Should Synchro Skaters take Ice Dance? Do you recommend anything else? Heard any rumors about Synchro-Scholarships? Let's share our knowledge!
As always, if you have some brilliant idea for a post, please let me know! If you have any questions for me, the Ice Moms, Ice Coach, Ice Girl, Synchro Mom, or anyone else, I'll try to lend you a hand. If you're an expert, you can be my new best friend if you consider posting for the Wednesday Ask the Expert feature. Just send me an e-mail! icemom.diane@gmail.com