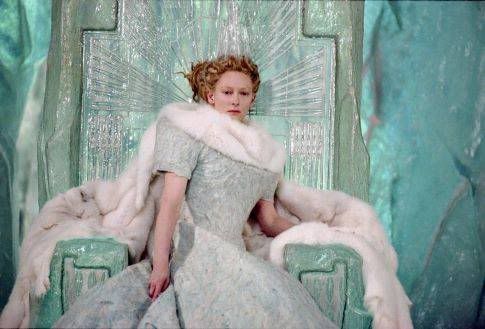 Note from Ice Mom: The comments section for this post is awesome. Thanks, readers, for your advice and personal anecdotes. I'm sure you've helped a lot of frustrated figure skaters.

Hello, Readers. This post is courtesy of a reader who is having problems with higher-level figure skaters who are making her ice time miserable. Here's the e-mail:

Icemom- I regularly follow your blog and was wondering if maybe you or your readers could help me out with an issue I'm having. I'm 19 and started skating merely 6 months ago. I've come to skating from 15 years of dance training so I'm not struggling, and have a lot of family support in choosing skating over dance. I realise I've started far too late and am far too old to get anywhere besides competing in adult divisions- and that's the cause of my issue. At my rink I have the earliest ice time, 4 a.m., with my coach. Straight after at 5.30 is an open figure session, where I work on what I've been assigned (at this point, edges, balance and jump preparation). However this is rather impossible as the 13-16 year old "senior" level skaters have taken it into their heads to taunt me and interrupt my practice by either stopping directly in my path, entering jumps or fast spins very close by. I've informed my coach, and she's seen this going on; however, she doesn't coach any of the girls and isn't ice marshal for that session, and so can't tell them off. She's spoken to their coaches who refuse to acknowledge their students are capable of such things. I don't want to move rinks because it would be far more travel and I would lose my coach. It's at the point where I'm leaving the rink straight after my lesson to avoid these girls, because their actions and attitudes are too much to ignore.

I put this question out to my advisory board and here's what we came up with:

Ice Mom:

This problem happened to Ice Girl, too, especially when she was new. I think it has a lot to do with the culture of the rink. Fortunately for Ice Girl, the other coaches and the ice monitor were supportive of Ice Girl when an ice troll plowed into her and left Ice Girl sprawled on the ice. We were new to the club, so the other coaches and the ice monitor took the problem to the board and the board put the troll on probation.

However, it sounds like coaches and ice monitors aren't supportive of you. Document a week or two's worth of incidents and include details like the skater's name, the problem, what you did to correct it, and the result. Approach your skating club's board with your list. Point out how hard it is to grow a program if new skaters don't feel welcome.

You pay the same amount of money as the mean skaters to be on that ice. You don't get a discount if folks are mean to you. Fight for it.

(Ice Girl has since tried killing the ice troll with kindness and the troll has softened some and is nice back to Ice Girl. Ice Coach and I think that Ice Girl should leave the troll alone, but I.G. is a nice person. Nicer than I am, obviously.) Ice Coach:

I say: I feel her pain. Even if there isn't much her coach or the others will do about it, I would tell her not to give in. She has just as much of a right to be there as everyone else. Just because she is a lower level [skater] doesn't mean she has to be the one that moves out of the way all the time. She should stand her ground and make the others move out of her way sometimes, too. Or say something to them when they stop in her path like "excuse me." If she confronts it, in a nice way of course I bet the younger skaters will get the point.

Remember when [the ice troll] decided to jump on top of [Ice Girl and me] last year during a lesson? All I said was "excuse us." Of course, it wasn't the nicest voice, but guess what - she didn't do it again. I think she would just rather people ignore her while she stomped off.

C.L.:

I think this gal should talk directly to the skaters in a non-confrontational tone. For example: "I just wanted to let you know that I'm uneasy if you get to close to me while I'm on the ice." "I'm not as experienced as you and I don't want to cause an accident." "I really enjoy skating but I'm concerned for my safety when you guys spin and jump very close to me." If that doesn't work then I would talk to the parents of the skaters.

PairsMom:

If the coach has seen no change even after speaking to the other coaches about their student's behavior then it is time to set up a meeting with the Figure Skating director at the rink. This meeting should be brief (15 minutes) and if possible the coach should try to attend with the 19-year-old skater. Also, the figure skating director could post a list of Freestyle Rules and Guidelines on the rink website AND in the monitor booth. Each skater (and/or parent), regardless of age or level, needs to sign a freestyle contract stating that they will abide by the rules and regulations posted by the figure skating director, etc. Also, it might be helpful if the 19-year-old skater brought along some friends, other skaters her age/level to skate on the same sessions with her.

By the way: congratulations to PairsMom's son and his partner, gold medal pairs winners at U.S. Junior Nationals in December 2009! S.F.:

I forwarded this problem to my daughter's ice coach and she suggested the following: This should be brought to management's attention. Coaches are supposed to be role models and teach more advanced skaters to be thoughtful of younger or lower level skaters. [Our rink] has rules posted and if they are not followed, we meet with the coach, skater & parent. If the skater doesn't want to cause issues, I would ask for the rink's freestyle rules first.

Bottom line:

This is an issue of safety, etiquette, and money. No one should bully other figure skaters off the ice or jump so close that it's a safety issue. Take it up with the skaters, the coaches, the parents, and board/rink management. It's not fair. Don't let the ice trolls win.

The comments section is

terrific

for this post. Here's a sampling of what folks are saying: Update: From Reader Heyfigureskate: This year, I have finally sucked in my pride and when [this skater] would perform a really nice move, I would say "Good job!" or when she would fall, I would ask, "Are you okay?" Since, when she comes to the rink (rarely) she compliments me as well. So a good turnout I suppose... Update: From Reader Anonymous: All I can say is that you have every right to be out there and practicing. Believe me, they were beginners at some point. You don't need to be rude, but stand your ground. Update: Terrific comment from Xan of Xanboni! (read it all in the comments section): If you are following basic practice ice protocol-- don't stand in the middle of the ice, keep moving, hold to standard jump and moves patterns, yield to program run throughs and lessons, etc.-- just hold your ground. They will pull back at the last minute. If you are called on it you can either plead ignorance, like they are doing, or say, "oh I thought the general protocol here was never yield to another skater, since that's what always happens to me" (a wide-eyed innocent, yet subtly sarcastic delivery would be called for here.) Update: From reader TNT: Sometimes newer skaters are a hazard because they are either oblivious to other skaters, oblivious to the rules (lutz corner, spin areas, right of way goes to lessons and those doing their program) or unable to get out of anyone's way because they lack the skills to do so. Not sure if that is the case here, but if so the skater should seek a different session until they are no longer a safety hazard. Sometimes newer skaters are not accustomed to how close other skaters may be on a freestyle session, and that can be scary. It's not always harrassment; sometimes a newer skater desires a wider "comfort zone" but on a high-powered or crowded freestyle session that's just not possible. Update: From reader Season: I used to skate when I was younger and I'm also African American. Unfortunately, racism was and sometime is still a big problem in the skating community. My daughter and I have experienced skating trolls since we have been involved in skating because of racism. Many Caucasian skaters that are racist feel that African American skaters have no business being on their ice or involved in their sport. They feel that skaters of other race bring down the integrity of the sport and they doing anything possible to sabotage your chances of being successful. [...] [...]It is important to remember that skating trolls are breed and created by parents and coaches that are not considerate of other skaters. These parents and coaches do not and sometimes refuse to teach their skaters respect and common curtiousy. Another problem is that most of the skaters that act this way are skating more than they are able to socialize with other people that are not skaters. Their whole life is skating and they have no balance in their lives. They loose their ability to socialize and act appropriatly around people who do not skate as much as they do. It is very sad. Because after skating is over they do not know how to be a normal happy person. I hope this is helpful. Adult skater and skating mom for 12 years, Season Williams Update from the ice-troll victim: I thought I would give you an update on the Ice Trolls and the situation. Upon reading your entry (thanks to your panel!) I rang the Rink Director (who also arranges the Figure Club), my coach and the 5.30am Ice Marshal to schedule a meeting, which is in a week's time. I have both written evidence, other skaters who have witnessed the occurances and also some video footage- taping your routine can turn around to bite you! I also had something to say about some of the comments given to the blog entry- a few people thought I was on practice ice above my level. At our club, if you've been in lessons for 6 or more months and are a member of the club, you can use practice ice. It's called 'Figure Ice' and the only requirement is the novice Aussie Skate levels, no jumps or spins if you don't want. I am well versed in where jumps, figures, spins, etc are to be executed, and being a dancer I don't have a large 'comfort zone'. These girls are using physical and verbal bullying.I just wanted to clarify that we don't use 'Freestyle Ice'- maybe it's an American thing? But all is in action to hopefully have them stopped. If not, I'll try IG's route and kill them with kindness :) Update: From reader Rosalie who gets an atta-girl award: I've had to deal with bullying, too, and it wasn't because I was new. The bullying didn't start until after I had been skating for a while. However, other coaches, the Skating Director, and the Ice Marshals were not helping (even contributing) to the problem. Eventually, I went with my now skating partner to general management (who mostly dealt with hockey and employees in the box office, etc.) to talk about my problems. I still get the cold shoulder, but the rest of the bullying stopped. Do you have advice for this skater? Please share your thoughts or stories in the comments. Do you have a question for Ice Mom? E-mail me at icemom.diane@gmail.com. I'll do my best.