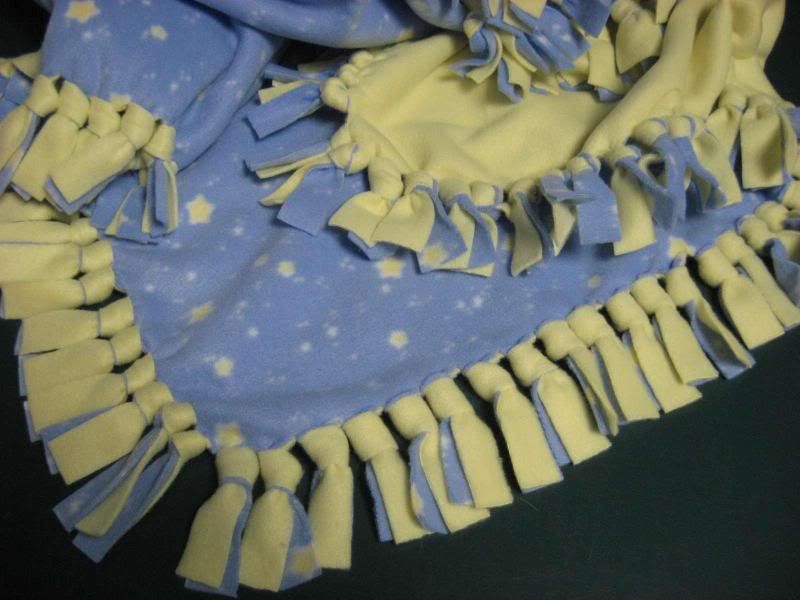 I went to a synchronized skating competition a few weeks ago. The rink stands were
packed
. Like most spectators, we'd brought our no-sew fleece blankets and spread them out carefully over our bench seats. It's a smart thing to do because the folded blankets keep your rear end from freezing to metal benches and the blanket saves your seat if you have to grab a cup of coffee or run to the restroom.
The competition was so packed, though, that other spectators had a hard time leaving and returning to their seats. The folks behind us must have had very small bladders because they kept coming and going, each time crossing over our blankets.
These people stepped all over our blankets, trod on our coats, and nearly upended a cup of hot cocoa on me.
Competition lesson #1: Never wear anything in the stands that won't look good with a splash of someone else's coffee on it. Ice Grandma? This means you. Do not wear that fur coat, Mom. I don't care if you've just fed it and walked it. Someone's going to spill on it and you'll be loud, obnoxious, and telling everyone in a 50-foot radius how mink looks lousy with mocha. Leave it at home, Mom. Yes, the hat needs to stay home, too.
Competition lesson #2: Make cool no-sew fleece seat savers. (It's the same for a big no-sew fleece blanket, just smaller)
The synchro team next to ours had a very smart bunch of parents. These people brought no-sew fleece blankets like the rest of us, but theirs were narrow and perfectly sized to fit the bench seats and accommodate two people sitting on them. The blankets had their synchronized skating team colors - one color on each side - and were embroidered with the team's name. Alright, the embroidery was kind of over the top, but I guess the embroidery prevented others from taking them. At least, it prevented me from taking one.
Materials:
1 1/2 yards double-sided fleece - any color

1 1/2 yards double-sided fleece - another color

sharp shears

ruler
Method:
Wash and dry the fleece fabric
Lay the fleece fabric on top of one another, wrong sides together and edges squared up
Make a straight line from selvage edge to selvage edge, 15 inches from the cut edge. (The selvage edges are the machine-finished edges of the fabric that run perpendicular to the cut edges.)
Cut along that line
Repeat steps 3 and 4 so you have three pieces of 15" wide fabric
Cut off the selvage edges of the fabric, making sure that the edges of the layers are even
On each corner, measure in three inches and draw a line. You should have a three-inch square at each corner. Cut out the three-inch square and discard
Lay your ruler along one of the cut edges of the missing squares. Make sure that the ruler is straight across the square and parallel to the long edge
Make cuts every inch along the ruler to make the ties. Your cuts will be spaced one inch apart and will be three inches long. Move the ruler as necessary
Once you've finished cutting all the blanket ties, tie the front and back together in a double knot, skipping every other tie
Flip the blanket and tie the remaining blanket ties with a double knot
Look very smug when you put the seat saver blanket down on your bench seat
My plan is to make a couple of these for the next competition. If someone steps on my fleece seat saver, I'll just flip it over. And plot ways to trip those people if they stomp on my stuff again. Maybe I'll spill my hot chocolate on them, accidentally-on-purpose.
How about you? How do you survive all day at a competition on hard, cold bench seats? How do you keep your mother from embarrassing you in front of everyone? How do you keep your husband from working the crossword puzzle? Do you have any other competition day tips? Share 'em!
As always, please let me know if you have a question for me or the Advisory Board. If you have an idea for a post, or you'd like to write something yourself, that's cool, too! E-mail me at
icemom.diane@gmail.com
.