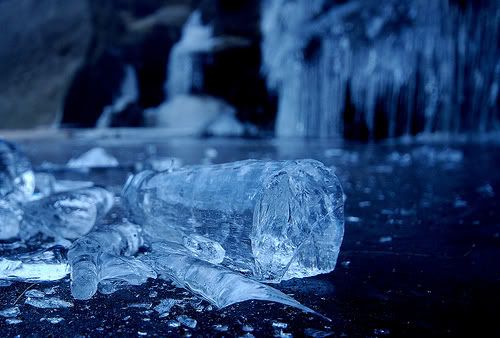 I picked up Jon Jackson's book,
On Edge: Backroom Dealing, Cocktail Scheming, Triple Axels, and How Top Skaters Get Screwed
, to understand the backroom drama that happened around the 2002 Winter Olympic Games and the figure skating pairs judging. I'm just not in the know.
Full disclosure: I'm a writing snob.
That's what I've been told, anyway. In my defense, I'll accept all kinds of misspellings, subject/verb disagreements, and dangling participles. I used to teach English: I've read it all.
My one requirement: respect your reader.*
Jackson delivers his insider's view of the 2002 Olympic Figure Skating judging scandal – starting on page 190. That's not respecting my time – that's just narcissism. Jackson assumes that I'm interested in what he wore to his first competition, why he dropped his coaches, or what events he judged. Honestly, Jon: if you're going to give your book a bombshell title, you'd better bring in the bomb way before chapter 9.
Part of the book's problem is that Jackson framed his book as a memoir, but titled it as an exposé. It just doesn't live up to that title. Eventually, Jackson writes about the scandals he witnessed. He names the folks involved and the ways they manipulated the system to protect their petty fiefdoms.
But, he also talks about what he ate, what he wore, and what others ate and wore. Much of the book doesn't further the premise: high-level skating is corrupt. Much of the book, unfortunately, reads like a manual to Jackson's life. Pereira, Jackson's co-author, is a technical writer. The book's not quite as dry as a technical manual, but the pair leave in too many details and not enough storyline.
To Jackson's credit, he seems like a stand-up guy with a lot of integrity and a lot of courage. He recognized injustice and crusaded against it. There's a lot of good stuff in chapters 9, 10, and 11.
I can't speak intelligently about the judging scandal, Jackson's alternative skating federation, or the ISU's current judging system. I can tell you that I put this book down three times until I finally finished it.
Folks, that's the kiss of death for a book review.
If you want to know about Jackson's take on the scandal, follow my advice: start reading at page 190.
Let me catch you up to speed: Jon Jackson grew up in a non-practicing Mormon family in Utah. He came to skating late, but did well in it anyway, even with unqualified judges and spotty coaching. Skating's expensive and time-consuming: Jackson's parents' marriage didn't survive the strain. (They also don't get another mention for the rest of the book.) Jackson went to college, struggled with his homosexuality, attended law school, and became a successful lawyer. While in college, he took steps to become a figure skating judge, despite a network of entrenched, inaccurate, luxury-loving, homophobic judges. Eventually, he started judging at a national and world level.
There. I just saved you three to five hours of your life you'd never get back. Ice Mom respects her readers.
Update: It's like our own book club in the comments! Readers Helicopter Mom, Season, Nancy, and nashvilledancer recommend
The Second Mark
by Joy Goodwin. I just ordered a used copy from Amazon.
*Respecting your reader means understanding your audience and its needs. Respecting your reader means keeping a tight focus on your subject and minimizing distractions.
Disagree with me? You know, I thought this review was pretty harsh when I wrote it, but a kind soul (A.H.) read it for me and said to go with it. If you read the book or have an opinion about the 2002 Winter Olympic Games and the judging scandal, feel free to share!