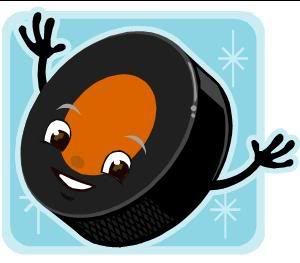 Hooh boy. I take back every nasty thought I had about how I can't get my kid on the ice when I want her to be there.
Check out this article about the death of a figure skating program in Plymoth, Mich. The gist of it is that the rink makes way more off of hockey than figure skating, so figure skaters in this Michigan town will stop jumping and spinning at the end of the summer. The figure skating parents are using sexism to frame their argument to keep the figure skating ice time. In this Michigan town, as well as across the country, most hockey players are boys, most figure skaters are girls. Now this town won't let the girls on the ice.
Yeah. It makes my little ice time strife seem very small indeed.
There is a real issue for the rink to stay afloat, but the sexism issue is valid as well. If figure skating made tons of money, but hockey brought in very little, what would the discussion look like?
We encountered this same sort of debate back in the '70s with Title IX sports. The idea was that women should have the same nubmer of sporting opportunities as men in publicly funded educational settings. It occurs to me that the rink in this Michigan town is a publicly funded enterprise. I would think that the club would have a similar argument as women did in the '70s. The municipality has to offer the same opportunities to boys as well as girls. If I were a taxpayer in that town, I'd want to make sure my tax money supported a rink that offered opportunities to both sexes.
This guy blogged about it and he takes a spoils-to-the-victor approach. He dismisses the sexist argument and calls for a death match between the hockey players and the figure skating moms. Yeah, it's a funny image, but we're talking about denying taxpayers' kids access to the community rink.
Unfortunately, I don't think this Michigan town's ice woes are isolated and I'm very sad about it. Communities should work to support all sports and find ways to help struggling programs succeed instead of eliminating opportunities for girls.