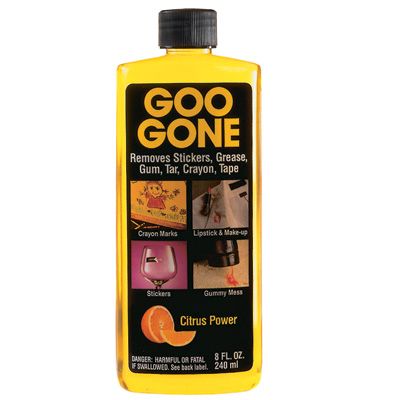 If you set crystals, this post is going to rock your world.
I heard a rumor a few months ago that a gal was removing crystals from dresses with no damage to the dress.
No way
, I thought.
No way.
Way.
I talked to the gal who removes the crystals and she just shrugged and told me she uses
Goo Gone
. It takes them right off and doesn't leave a stain.
I tried it on that
Harry Potter pillow case
– the one that has both
hotfix
and E6000 crystals on it. It took off the crystals and left no stain. It also removed the sequins from that troublesome fabric in
an earlier post
with no stain, either.
How to remove crystals with Goo Gone:
Use a tissue. I tried cotton rounds, but cotton left fibers behind.
Saturate the tissue. You'll use lots of Goo Gone for this.
Dab the front and back. Dab at the crystal area from both the front of the fabric and the back of the fabric to loosen the crystal.
Don't tug. The crystal will loosen eventually. Don't tug on it the rest of the way or you'll remove some of the silver paint on the back of the crystal. Be patient and keep dabbing at the bugger until it releases on its own. Then you can re-use the crystal (with E6000 as a glue; you can't hotfix it again).
Hotfix comes off easily. Hotfix crystals came off the pillowcase the easiest, but the E600 wasn't too bad. The crystals came off, but left a little lump of glue on the lycra. I just peeled off the little lumps.
Do a practice run. Glue some crystals to a scrap of lycra before using the Goo Gone on a dress. You can take my word that it doesn't stain, but I'd rather you didn't. Give it a shot for yourself and see if it works for you.
Update:
lighter fluid, the kind you put in a lighter and is sold alongside tobacco, not charcoal, is
terrific
at removing crystals, both hotfix and
E6000
. As always, test first!
Share your results!
Did you try this at home? How did it go? We're all curious, so let us know!