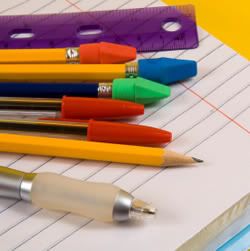 Ice Dad and I have kicked around home schooling for Ice Girl, but not for figure skating reasons. As a former teacher, I'd like to give Ice Girl the individual help she needs, but well, that's something for another day. Anyway, I have this whole job thing I do, so home schooling isn't really an option.
For other figure skating families, home school is an option and a choice they're considering.
World- and national-level figure skater Jennifer Kirk posted about the choice between home schooling and traditional schooling.
You can read her post here.
Kirk comes down on the side of traditional schooling, and I think her logic's pretty sound.
It's always been my thought that parents need lives outside of the rink and so do kids. We also need lives and activities separate from the kids, too.
Update:
Interesting
NYT
artilce about the home/online schooling phenomenon in tennis.
http://bit.ly/2QkTWm
What do you think? Ultimately, we all want what's best for our kids. So. Does that mean traditional or home school? Let the battle begin!