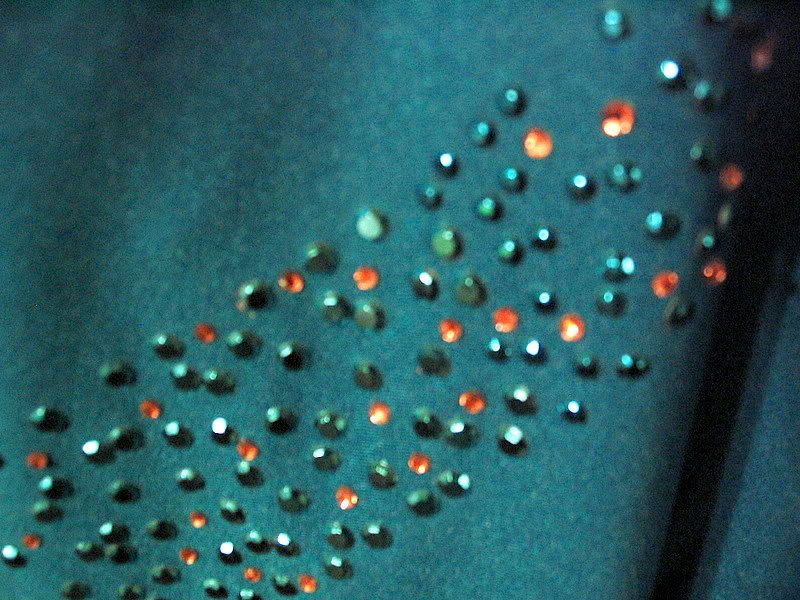 I worked on Ice Girl's competition dress two weeks ago. I again used Kwik Sew Pattern #2796. The small was a bit too tight on Ice Girl, but the medium (below) needed tons of adjustment.
The problem with Kwik Sew is that it's hard to tell where the waistline is on the pattern. Alterations are kind of hard when the pattern pieces cont
ain no references to hip, bust, or waist measurements.
For this dress I wanted to do beading in a pattern, so Ice Coach came up with the beading scheme. I copied the pattern piece onto some stabilizer and Ice Dad drew the beading pattern onto the stabilizer. We cut out the beading pattern and transfered it to the skirt before I sewed it together.
I bought
hotfix faceted rhinestuds
instead of crystals this time. Seven gross cost me $25, including express shipping. Yeah. I was trying to go the cheap route.
The rhinestuds don't look bad, but they look better when mixed with the tiny crystals that I had left over from the pink competition dress.
Here's what you need to know about affixing rhinestuds: use the flat tip of your Bejeweler, not any of the tips with indents.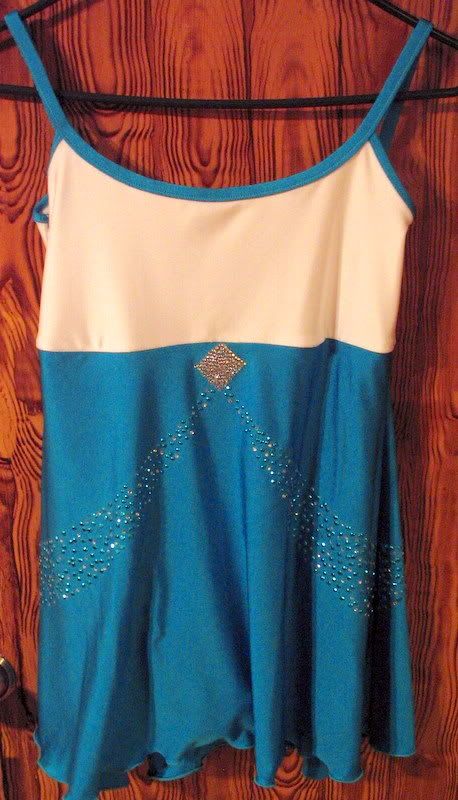 bit of glue will melt and eit
The flat tip, however, is a great choice. Let that puppy heat up and place the rhinestuds directly on the fabric. Press down for maybe 15 seconds and the rhinestud is set.
Sewing review:
I'd buy the rhinestuds again, especially if I were to make this kind of concentrated beaded design. Sprinkle in the little crystals so the design isn't too flat. Do not use the rhinestuds for smaller designs. The rhinestuds just won't show up from a distance.