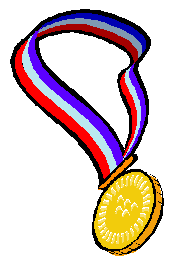 If you're the parent of a teen, you know that no matter what you say, your teen will twist your words and create pre-competition drama.
Maybe that's just my teen, but I don't think so.
Ideally, you leave your figure skater with her coach, grab a cup of hot cocoa or coffee and huddle under a blanket in the stands until your skater's event. Leave the coach to handle the unpredictable hormones and angst.
But sometimes you are with the kid before she takes to the ice. What do you say?
What you say:
Skate great!
Yeah, it rhymes and looks good on a license plate (sk8gr8), but it's loaded.
What teens think:
What if I don't skate great? What if I fall on my butt?

What you say:
Good luck!
It's a good thing to say, right? Wrong.
What teens think:
My mom thinks I'm a terrible skater and I need luck to succeed.

What you say:
Have fun!
This seems pretty positive, pretty harmless.
What teens think:
This isn't fun; I'm a wreck.

What Ice Dad says:
Kill!
Hello? Competitions are not your comedy stage, Ice Dad.
What teens think:
I'm worried someone will notice that he's my dad. Why does Mom let him out in public?

What you say:
Be careful on that landing. Remember to keep your head up.

What your teens think:
She's not my coach. She doesn't even know how to tie a skate. Why is she telling me this?

What you say:
Now, listen to your coach, honey. We'll be watching you from the stands. Everything's going to be O.K. I'm sure you'll do well.
Hey, these words are reassuring to you as the parent, but not to your figure skater.
What teens think:
Mom's worried. I should worry.

Here's what to do.
Say:
I love you.

What teens think:
My parents love me no matter how I skate.

Outwitted the little buggers, haven't I? Now, if you could just tell me how to keep my husband from opening his mouth and we'll all be fine. Muzzles haven't worked. So far.