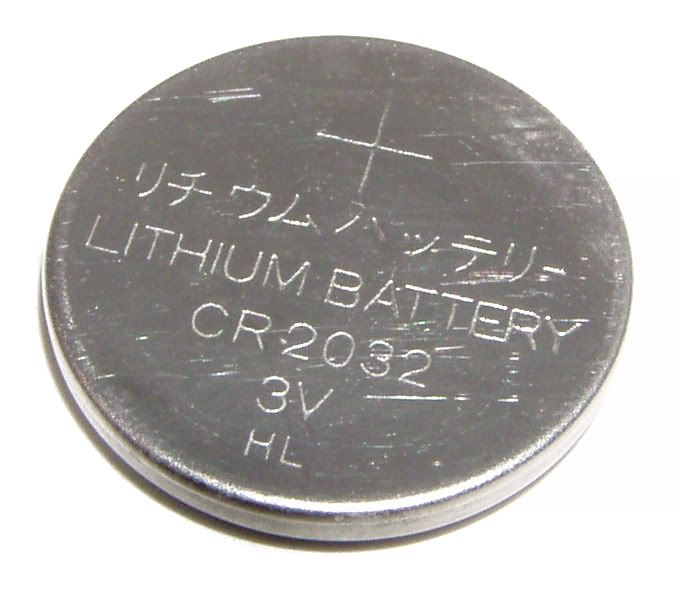 You like the look of this beauty? Try buying eight of them for those darn Blinkerz blade guards – you know the ones: they have flashing LED lights.

Ice Grandma recently bought Ice Girl a pair of those cool, flashing Blinkerz blade guards for about $25. We all know that I'm way too cheap to buy them myself; I'd prefer to spend $9 - $13 on the plain ol' plastic variety blade guard and toss the remaining $13 at the ice. But Ice Grandma loves the sparkle and so does Ice Girl.

Flashing. These puppies flash, which is great when Ice Girl is walking, but rotten when she's not. A car ride with the Blinkerz will cause them to flash almost constantly, which wears down the batteries and the driver's nerves. Ice Dad kept thinking he could see a police car's flashing lights in his rear view mirror, but it was just those guards.

Batteries. The pair of guards takes eight CR2032 batteries; that's two in each half. Our batteries lasted maybe two weeks. Order them online from batterybob.com and you can get a package of 10 for $14. Buy them at Walgreen's and you can spend $20 for eight. Can you hear my wallet's silent scream?

Weight. Geez, these guards are heavy. Nearly every time Ice Girl wears them, that's what she says.

Quality. Something fell off the battery compartment when I removed it from the guard. Removing the battery compartment is pretty easy if you have a tiny screwdriver and you can keep track of the microscopic screws. However, a piece of something fell off when I removed a battery compartment. It looked a lot like a bit of hot glue. Other battery compartments had the hot glue in tact, but this bit just fell off. I shrugged, replaced the batteries, and hoped the stupid things would still flash. They do, but I worry that the lump of glue was necessary for…something.

Performance. They protect the blade just like their cheaper, non-flashing cousins.

Bottom line: Would I buy these again? Nope. Yeah, they're cool, but they're costly – not just up-front, but in long-term maintenance, too (unless your dad is Battery Bob). If you're Ice Girl, though, you're going to have to resign yourself to non-flashing, heavy guards. No way is Ice Mom shelling out $13 – 20 for batteries every two weeks.