I want to thank C.L. and her daughter, E.L., for their help with this post.
My friend C.L. first introduced me to the sock method of doing hair in November. I'm terrible at hair, just terrible. But, if I can do this, I think almost anyone can be taught.
Photo one:
Cut off the tube part of a large tube sock. Toss the foot part; keep the tube.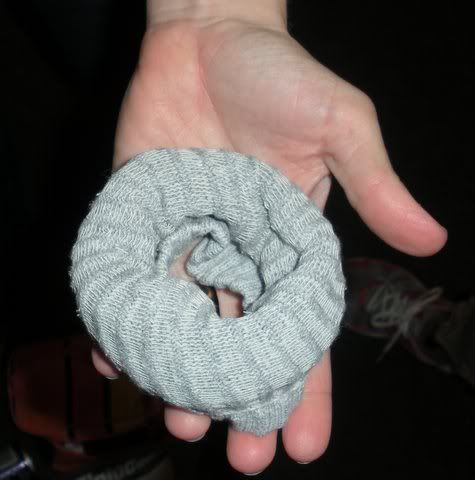 Photo two:
Rol
l the sock in
to a donut shape.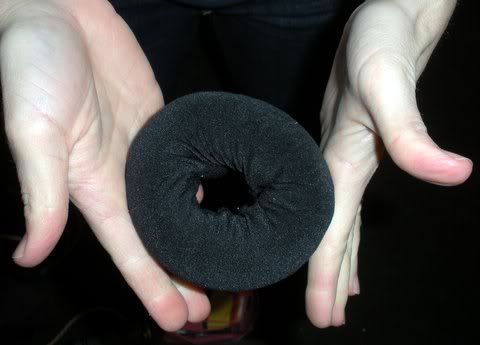 Photo three:

Cut off the top part of a nylon trouser sock and use it to encase your tube sock donut. This makes the donut smooth and easier to work with.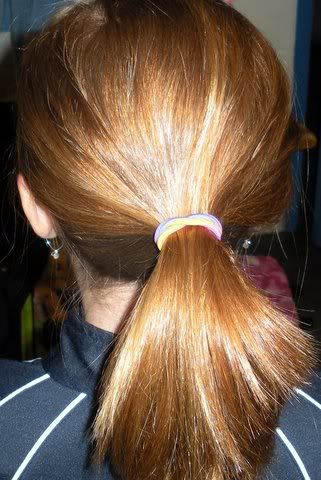 Photo four:
Make a ponytail. Look at E.L.'s gorgeous hair. *sigh*
C.L. finger-combed this ponytail into E.L.'s hair. No brush and it still looks great.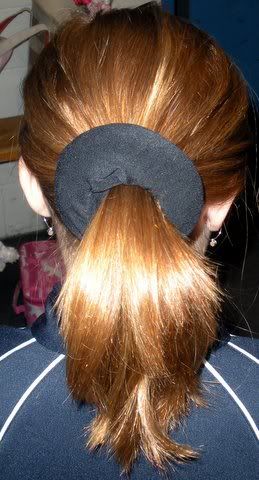 Photo five:

Place the donut around the base of th
e ponytail.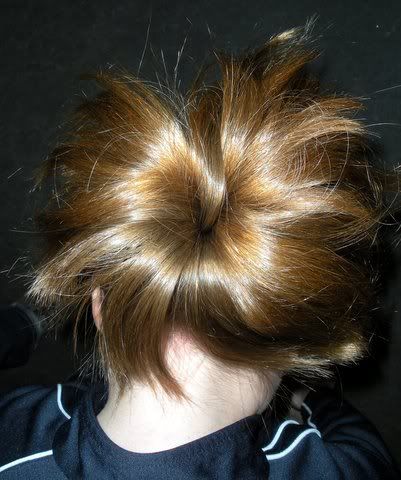 Photo six:

I call this move the fountain. C.L. has asked her daughter to bend over so the ponytail falls
over her head and neck. You can already see the bun taking shape. I use a hairnet at this point to wrangle everything into a bun and catch stray hairs. C.L. works without a net, though, and gets great results.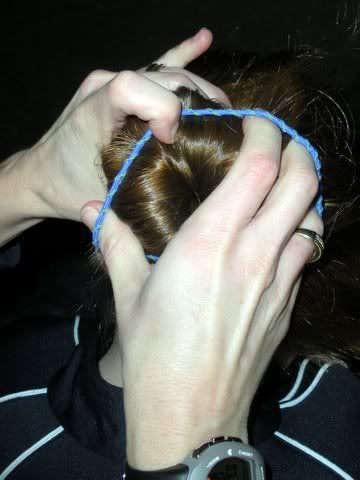 Photo seven:

Trap the hair with a hair tie to create a bun.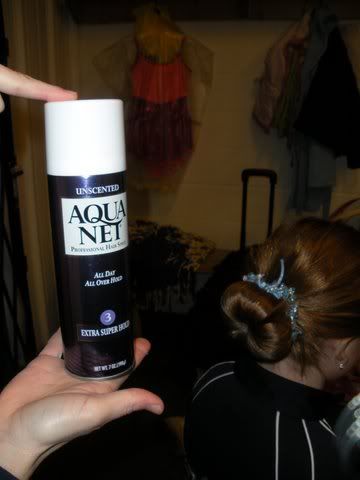 Photo eight:

Industrial-strength hairspray needed - no bobby pins. Bobby pins, unless put in the hair so they cross, will fall out on the ice. You don't want to be the mom whose kid sprinkles bobby pin
s or coins on the ice. I know this from experience.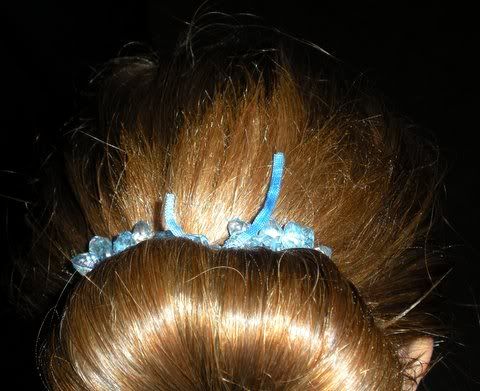 Photo nine:

No bobby pins! C.L. just blends in her daughter's stray hair with the hairspray. You can hardly tell! Me, I jab those bobby pins in (cross ways) to catch stray hairs, but I might try this instead. You can see the decorative scrunchie that C.L. has put around the bun in this photo, too.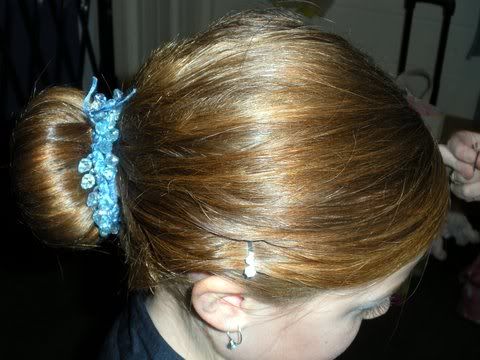 Photo ten:

The final look. Isn't E.L. cute? Look how well those blended stray hairs look - no bobby pins! And that hair color is

natural

.
Update: More on the sock bun method can be found here: http://icemom.blogspot.com/2009/06/sock-bun-part-two-creative-use-of.html