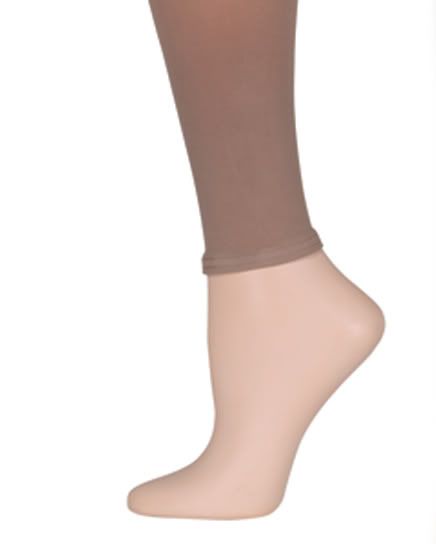 This post is for the newbie ice mom who sends her daughter to skate in the same tights that she wears to Sunday services. Hey. We were all that mom.
Buy warm.
Purchase Danskin, Mondor, or GK tights, not L'eggs or Hanes. Some of these tights are like sweaters for skaters' legs and they're durable, too.
Buy footless.
You can choose from footed, footless, and over-the-boot tights. Here's why I buy the footless tights:
Your skater will blow out the toes on the footed tights. That's $15 down the drain.
The sweater tights bunch up in the boots and cause blisters.
The over-the-boot tights will look good only as long as they're in the package. The minute you put those puppies on, they have holes. Everywhere. That's $25 down the drain. Of course, if your skater's coach insists on over-the-boot tights, buy one pair and keep it for competitions.
Buy nylon trouser socks.
Have your skater wear these on her feet. Replace 'em as needed.
You can find these at stores like Target and Wal-mart. I buy the tan ones that come three to a package for $5 – 7. Ice Girl likes the thickest ones I can find. Make sure they're like thick tights, not real socks. The object of the game is to have the skater's foot move smoothly against the boot and have the boot absorb sweat, not the sock. You want the sock smooth so your skater doesn't get blisters.
Buy one pair for competitions.
Buy a nice pair of tights just for competitions and keep it in your skater's garment bag. These shouldn't be the heavy sweater variety, but a smoother tight that looks nice for competitions and only competitions.
Buy a spare pair.
I hide Ice Girl's spare pair of tights in the bottom of her competition hair bag – the one with the sock donut and lacquer hair spray. The spare pair is still sealed in its package, but it's there for emergencies.
Update:
Here's a such a great tip for holes in over-the-boot tights that I'm just in awe. Thanks for your comment, Anony.: If your skater puts a hold in them at a competition. PUT A FLESH COLORED BANDAID ON HER BOOT WHERE THE HOLE SITS. Instant Fix and no will ever know.
Update:
This smart tip makes it less painful to spend money on those stupid over-the-boot tights that Ice Girl loves. Thank you for your thrifty tip, Ju-Li. You are a genius. I bow to your superior knowledge and cheapness: Here's a tip for those who have "over the boot" tights with holes in them... This is what I do : I cut off the "over the boot" part, and simply put an elastic at the bottom, this makes a new pair of footless tights. My way of making them last long.