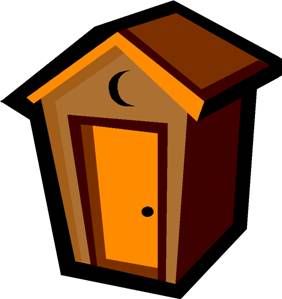 I was in the stands yesterday with the gals and someone (E.C.) suggested I write about the relationship between cold ice rinks and bladder stimulation.
You've got to be kidding me, I said.
No, E.C. insisted. It's true.
Other moms nodded their heads.
My only opinion about the relationship between ice rinks and nature's call is that I refuse to use the restrooms in rinks where they're located next to the ice and the heater doesn't work. Yeah. Permafrost.
So, really. Does the cold encourage the bladder to contract? Yep. I couldn't make this up.
From an article in
The Boston Globe
:
This is not exactly the most-studied question in medicine, but yes, patients often do report a greater sense of urinary urgency in the winter, doctors say.
"In the olden days, we would have pooh-poohed this question. Now, we're paying attention and trying to see what causes it," says Dr. Pablo Gomery, a urologist at Massachusetts General Hospital. Cold air seems to trigger an increased sense of urgency, he says, though this does not necessarily translate into incontinence.
The article reports that researchers have found that cold weather stimulates animal bladders, too. People also have more urine in winter because the body uses more fluid in the summer.
Alright. What does this mean for the mom in the stands?
Make your rest stop before you get to the rink.

I do that anyway because I don't like public restrooms, especially those with permafrost.

Drink less caffeine.

Caffeine also stimulates the bladder and the liquid is, well, liquid.

Stop worrying.

Easy for me to say, but worry also causes bladder contractions.

Stay healthy.

Again, easy for me to say, but sneezing and coughing can trigger the bladder, too.

Stay warm.

Hang out in the lobby or bring lots of blankets and a warm coat.
Are we crazy?

Have you experienced this phenomenon? You can comment with your suggestions and experiences or just roll your eyes and move on with your life.